Do you feel that the circular LCD screen is more New ,novel and especially?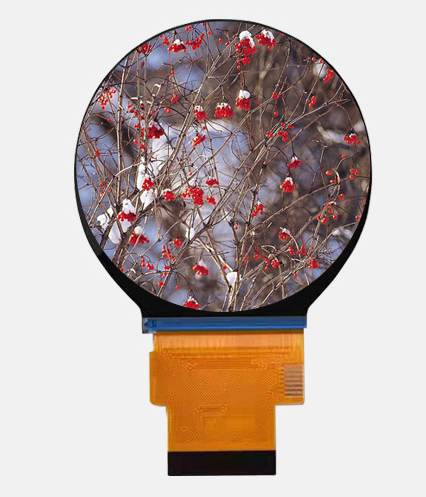 At present, many LCD screens we see are square or rectangular, and they are circular. Think about where you have seen them? Yes, you guessed it, it can be seen in watches, display clocks, dashboards, and car interiors.
The circular screen is a new type, high-end, intelligent, high-tech, and touchable liquid crystal display. There have been 4-inch, 5-inch, 6.2-inch and 3.4-inch LCD screens used in watches and instruments before. With the development of science and technology, there are now more sizes of commercial circular screens.
Circular LCD screen principle
The display principle of the circular screen is the same as that of the conventional display screen, but the production technology of the liquid crystal glass and the adjustment of the screen parameters are used to make it display normally, and the key lies in the driving solution software.
Product type
T

FT color LCD

Port

SPI+

R

GB

Dpi
4

80*480

C

ontrol software

7

710S

Out size
5

7mm*60mm*2.3mm

I

C package

F

PC

Visual dimension
5

4mm*54mm

Drive voltage
3

.0V

Display mode
2

62k

Work Temperature

 

-

20/+70℃

Apheliotropic
L

ED white light

Storage temperature
 

-

30/+80℃

Visual angle
1

78°

T

ouch screen

N

O
Circular LCD screen application field
Circular LCD screens are currently used in medical care, central control, museums, science and technology museums, conference rooms, urban planning exhibition halls, media centers, large supermarkets and shopping malls.
if you have interesting or any idea, welcome to leave a comment .   :-)
---
Post time: Nov-17-2022